Experienced Fire Sprinkler Contractors in Rockland County, NY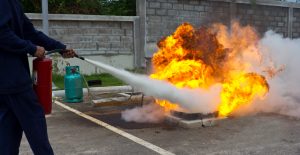 Create a quality safety system for your business when you choose to work with Campbell Fire Protection Inc. We provide a variety of fire protective services for our commercial and industrial clients. Work with our fire sprinkler contractors in Rockland County, NY, or anywhere in the Tri-State area. Our company features fire protection options for clients that cover every aspect of fire protection. We are also available for 24/7 emergency service when you have a need that cannot wait.
Quality Fire Protection Services
We offer installation, maintenance, monitoring, and other fire protection services to meet your needs. While we specialize in the inspection and repair of kitchen fire suppression equipment, we also provide our clients with a variety of options for their fire suppression systems, such as maintenance and testing, and meeting all codes and requirements.
Benefit from Our Expertise
Contact us today to request help from our experienced crew of workers. Whether you are searching for fire extinguishers in the New York metro area, or want to learn more about our fire suppression systems, we are here to help. We serve commercial and industrial clients from throughout the Tri-State area.